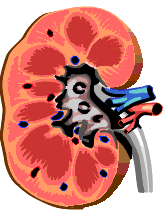 IN PRAISE OF KIDNEY DONORS
A documentary on the various aspects of
kidney donations.
Mostly documentaries , and especially those made
by foreign agencies have painted the dreariest and
shameful side to our Kidney bazaars. We feel its time
a mature look was potrayed.
The documentary will be made with the help of
transplant surgeons and nephrologists.
Through this we hope to set a few records straight and
show the true picture and the issues involving kidney
transplantation in a country like India. And a befitting
picture for international audiences.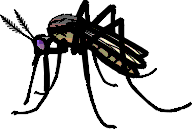 HISTORY OF MALARIA
A 30 min documentary on " The
malarial parasite " and Sir Ronald
Ross who made the discovery exactly
100 years ago. It is a very topical
subject because malaria is prevalent
all over the country.
In the tropical countries more than 200 million people
suffer each year, including about one million African
infants who die of Malaria, which remains to this day
the most important single disease of mankind.
For more about "The History of Malaria " watch out
for it on T. V. For foreign nationals seeking info
contact : crowncomm@hotmail.com
---
Web page design and graphics by SUNNYONWEB contact us kullar@hotmail.com